Welcome to the Cyber Club!
Follow along in order or mix it up!
Welcome
Welcome to the Cyber Club!

Fitness
Arts
Activity #1: Great Big Story – "Playing Instruments Made from Ice" 
Activity #2: Fashion day with Crystal: Learn how to turn one of your plain white pants into some vibrant colorful pants using tie-dye.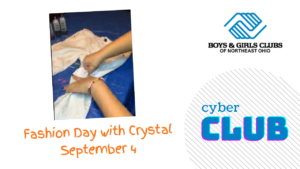 Activity #3: Nail Tutorial: Create an amazing tie-dye pattern on your nail, to match your new outfits.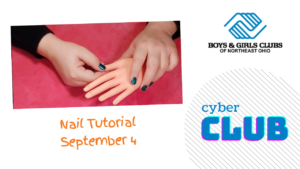 Education
Character and Citizenship
Activity #1: Financial Literacy
Activity #2: Workout with Mr. Delk: Mr. Delk is at it again with more workouts. Come stretch and learn some new ways to work out while staying safe during COVID. No need to leave your house. You already have everything you need.  
Want to show us your chalk obstacle course and tie-dye fashion or just want to say 'hey' to your friends at the Club? 
Post on social using the hashtag #bgcneoCyberClub!