Welcome to the Cyber Club!
Follow along in order or mix it up!
Welcome
Fitness
Daily Fitness Challenge #1: Intro and Plank Challenge
Arts
Activity #3– Aluminum Foil Dinosaur Sculpture– Create a dinosaur figure using only aluminum foil and glue.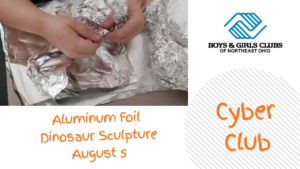 Education
Web Game Wednesday

Activity 1: Lets Add Color— Check out these cool downloadable coloring pages!  

Activity #2: Bubble Bursting Fun— Check out these cool bubble bursting educational games! 

Activity #3: Racing Games—  Step into the fast lane! Whether you're racing as a car, plane, or one of many animals, you'll need to hone your math and typing skills (and speed!) to be the first one to the finish line! 
Character and Citizenship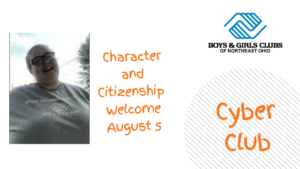 Want to show us your dinosaur sculpture, plank challenge or say "hey" to your friends at the Club? 
Post on social using the hashtag #bgcneoCyberClub!