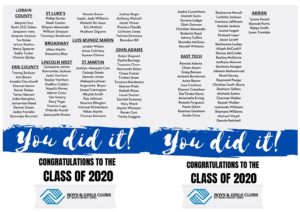 Welcome to the Cyber Club!
Follow along in order or mix it up!
Welcome
Quote of the Day:

"From what we get, we can make a living, what we give, however, makes a life"- Arthur Ashe
Class of 2020
Fitness
Arts
Cadets
Games Room
Activity #1: Andy's Coming— Members will participate in this challenge, when someone shouts, "Andy's coming!" and everyone else will reacts as if they're a lifeless toy and drops to the ground. Whomever is the last to person seen moving then becomes the caller.
Activity #2: Red Light, Green Light, Yellow Light— One person is chosen to be 'It' (the traffic light) and he/she stands a good distance away from the other players (5+ meters) with his back to them. The other players stand in a line facing It. When It calls 'Green Light,' the other players move towards him until he spins around, calling 'Red Light.
Education
Knowledge Hour: Take this time to work on your packets from school.
Activity #1: Story Time: 'There's an Alligator Under My Bed' by Mercer Mayer
Activity #2: Story Follow-Up— Let's talk about the story we just read.  Members will decide if the book is fiction of non-fiction. Positive character traits will be identified and applied to members. 
Teens
Activity #1: Life Hacks— Check out this great tutorial on how you can make your own face mask from home. All you need is a clean sock and a pair of scissors. Check back next week for another helpful tip. 
Activity #2: SMART Leaders Intro

SMART Leaders Video— This video will help you in becoming best in whatever you do in life. Leader are always lead by example and they do things differently and always carry their team with them.

Activity #3: Safety Tip of the Week – Internet Safety Intro 

Internet Safety Video— Follow the steps detailed in this video to help ensure you're staying safe while using the internet. Be sure to talk to an adult if you have any questions about something being safe or not

Activity #4: Taste of Thursday- Cooking Segment— Check out our weekly cooking vlog to find out how to make quick and easy recipes you can enjoy with your family. Post your results at #bgcneoCyberClub and remember to practice safety at all times. 
Activity #5: Throwback Thursday! Mr. Earl from St. Luke's BGC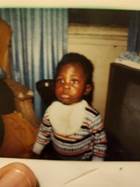 Character & Citizenship
Activity #1: 5 Ways to Build Resilience— This video includes some easy self-care strategies as well as ways to stay connected and be resilient through daily habits. It is especially helpful during this time.
Activity #2: Social Emotional Learning Videos for Kids: Self-Awareness & Strengths— Self-Awareness can help us to be more in touch with what we are good at, but it also helps us find times when we can work on our resiliency skills.
Activity #3: Social Emotional Learning – Self Awareness— This video talks about basketball player Andre Ingram. He played 10 years in the G-league for basketball to star in the NBA ten years later by using one of his biggest strengths: 3 point shots. Ingram is the NBA G League's career leader in three-point field goals and games played. He has also scored the fifth-most points in league history and won the D-League 3-Point Contest in 2010 and 2016.
Activity #4: Why Self Awareness is so Important— This video features a conversation with Jim Kwik, an expert on optimal brain performance. Jim talks time management versus priority management and why you need self-awareness to know both. One of the biggest takeaways is why he thinks you should try new things 3 times.  
Want to show us your Taste of Thursday Treat, DIY Face Mask, or your chorus of 'We are the World'? 
Post on social using the hashtag #bgcneoCyberClub!