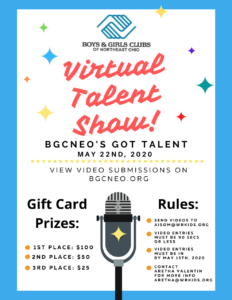 Welcome to the Cyber Club!
Follow along in order or mix it up!
Welcome
Quote of the Day: "Act as if what you do makes a difference. IT DOES.– William James
Fitness
Arts & Science
Education
Character & Citizenship
Don't Put People In Boxes — When we label people and put them in different boxes, we don't see people for who they truly are. This video proves that we have a lot more in common than we think.
Inspirational Video: Different —  A deaf girl comes across a boy who is paralyzed from the waist-down, but neither of them know about each other's differences. It's important to ask questions before we get angry with someone.
Want to share your "Can't Stop the Feeling" dance or bee craft?
Post on social using the hashtag #bgcneoCyberClub!