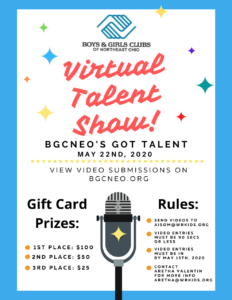 Welcome to the Cyber Club!
Follow along in order or mix it up!
Welcome
"Kindness is the mark we leave on the world"- RAKtivist
Fitness
Arts & Science
Education
Character & Citizenship
Acts of Kindness—  This quiet teenager risked his own life to save others during Hurricane Harvey, rescuing 17 people and bringing them to safety.
Quackenstein Hatches A Family—Quackenstein learns a lesson about treating everyone with kindness and how we all need each other.
Want to share your birds nest challenge or just want to say hey to your friends at the Club?
Post on social using the hashtag #bgcneoCyberClub!