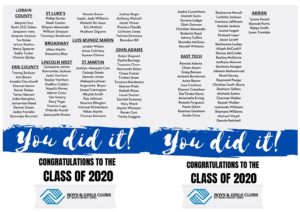 Welcome to the Cyber Club!
Follow along in order or mix it up!
Welcome
Class of 2020
Fitness
Arts
Cadets
Games Room
Activity #1: Hide and Seek— Members will learn how to play the hide and seek game.
Activity #2: Turn Up Cup Game

Instructions— Members will learn how to play a flip cup game.

Activity #3: Virtual Field Trip— Club members will go on a virtual field trip to the place of their choice.
Education
Knowledge Hour: Take this time to engage in today's session of Knowledge Hour!
Activity #1: Social Awareness
Activity #3: Part 2 of Alexander and the Terrible, Horrible, No Good, Very Bad Day by Judith Viorst. Listen to the book Alexander and the Terrible, Horrible, No Good, Very Bad Day by Judith Viorst. As you read the book, stop after each page or set of pages and ask yourself

How is this character feeling?
How can you tell?
Have you ever felt like that?
Is that a comfortable or uncomfortable feeling?
If the character is feeling sad, lonely, or another uncomfortable feeling, ask
What is something you or another character in the book could do to show this character you care?
Activity #4: Energy with Bill Nye— Energy makes things happen, and you can find it almost everywhere. A moving car, falling water, light, sounds, and chemicals all have energy. Did you know that out of all the countries in the world, the United States uses the most energy every year? Watch this video and write down 3 things you found interesting and share them with the hashtag #bgcneocyberclub
Activity #5: Field Trip Friday to Walt Disney World— 

Let's take a trip to Walt Disney World. Enjoy virtually riding some of the most famous rides in the world! 
Teens
Activity #1: TGIF Journal: Summary of Your Week– Take time to write down five separate paragraphs/entries detailing how each day of your week went. This is a great way to reflect on things before you start your weekend.
Activity #2: SMART Girls

SMART Girls Video— A motivational speech from Michelle Obama on empowering young women to become who they were meant to be. There is greatness inside of every woman, always shine your light.

Activity #3: Memes of the Week– Check out some funny memes we found online this week!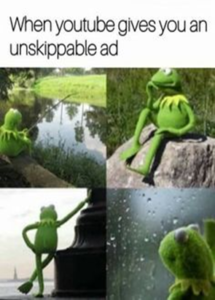 Activity #4: Friday Footwork

Friday Footwork Video— Check out one of the hottest dance groups in the world right now, "The Jabbawockeez". If you have moves like these, post it on #bgcneoCyberClub.
Character & Citizenship
Want to show us your puppy cookies, energy facts, or Friday Footwork 
Post on social using the hashtag #bgcneoCyberClub!