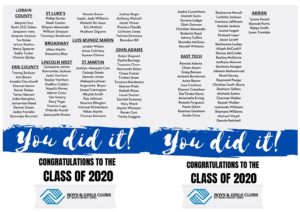 Welcome to the Cyber Club!
Follow along in order or mix it up!
Welcome
Word of the Day:Confidence: Confidence means a feeling of appreciation of one's abilities or qualities

 
Class of 2020
Fitness
Arts
Cadets
Games Room
Intro
Activity #1: Snatch and Stack Challenge— Children will play a timed game where they build a cup tower out of cups and paper and try to stack the cups by snatching the paper from beneath the cups.
Activity #2: Straw on a Fork Race— Members will race to see who can pick up the most straws with a fork in 1 minute.
Activity #3: Hallway Laser Maze

Instructions— Members will make a laser maze in a hallway in their home.
Education
Teens
Character and Citizenship
Kindness

Activity #1: Kindness Video #1—In this video they teach you how to positively meditate to increase positivity and self-love! You may feel silly while doing it but give it your best. 
Activity #2: Kindness Video #2— This video may make you feel silly, but I challenge you to repeat each phrase to help build self-confidence!

Activity #3: Things You Love About Your Personality— If you have a printer you can print this worksheet or just find a blank sheet of paper and follow along with it! I challenge you to dig deep and think about the things you love about your personality more than your physical traits. 
Want to show us your Pete the Cat Drawing, Hallway Lazer Maze, or Personality Worksheet? 
Post on social using the hashtag #bgcneoCyberClub!