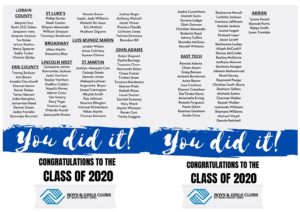 Welcome to the Cyber Club!
Follow along in order or mix it up!
Welcome
Word of the Day:  Manufacture:To make something on a large-scale using machinery. Ex: "Kleenex is a company that manufactures tissue."
Class of 2020
Fitness
Arts
Cadets
Activity #1: Learn and Play using this website. Have Fun learning!
Activity #2: The Importance of Water— Today's lesson is on why we drink water.  Drinking water every day is important for our body to be healthy.  Look at the link below to learn more on why we should drink water.
Activity #3: The Invention of Chocolate— I hope you enjoy learning about how chocolate was invented. Try drizzling chocolate on your peanut butter cereal bites for Thursday's healthy snack.
Education
Activity #1: Wildlife Wednesday–– Baaaa! Yes, you guessed it! We will be visiting some friendly sheep today. Meet Billy and Ann Marie!  
Wonder Wednesday is a time you can be curious and ask questions about the world around you.
Teens
Activity #1: Pathway to Manhood— Check out these 30 tips every young man should know.
Activity #2: Fitness/Athletics— Check out this low impact cardio work out, it is bound to have you sweating. 
Activity #3: Sports Skills— Check out these cool football drills to work on your speed and agility. 
Character and Citizenship
Activity #1: Have You Filled A Bucket Today? Read along as we talk about what it means to be a bucket filler and what you could do every day to fill your bucket or help fill someone else's.
Activity #2: The Power Of Bucket Filling— Watch as the students at this elementary school demonstrate the power of being kind and working to fill each other's buckets. Then watch as they give examples of ways you can help to fill someone's bucket!
Activity #3: Bucket Fillers and Bucket Dippers– Use this image or draw your own to write what fills your bucket & what dips out of your bucket
Want to show us your Father's Day cards/gifts, tie skills, or perfect jump shot? 
Post on social using the hashtag #bgcneoCyberClub!