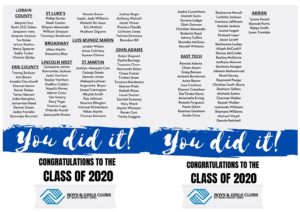 Welcome to the Cyber Club!
Follow along in order or mix it up!
Welcome
 Class of 2020
Fitness
Arts
Cadets
Activity #1: Story: 'Brown Bear, Brown Bear, What Do You See?'— This is a story that focuses on things and objects that a brown bear would see in their environment. The story also teaches communication, listening skills, and it's just a fun story to read.
Activity #2: Word Activity— This activity is played in a similar manner as taboo or charades.  This game helps teach collaboration, communication skills, and critical thinking skills to describe an object using three simple words. The other player must guess the object that they are describing.
Activity #3: Rubiks Cube Challenge—  Although the Rubiks cube is a puzzle that needs to be solved, this puzzle is different. You have to really use problem-solving, critical thinking and their reasoning skills to get one color on one side of the cube.  Have fun trying to solve this 3D puzzle.
Education
Intro— Welcome to Morgana Bluffs Nature Preserve & Learning Center! Check out what our classroom will explore this week!
Activity #1: Earth Warrior of the Week! — Enjoy learning about an Earth Warrior that has been around since the dinosaurs!
Activity #2: The Green Grass Grew All Around— Sing-A-Long with nature!
Activity #3: Read Along Storytime— Come join along with Teacher Jamie for a fun story about the neat animals you may find in the grass!
Teens
Character & Citizenship
Activity #1: My Own Superhero— Hallie and her choir sing about empowerment and being your own superhero!
Activity #2: Overcoming Adversity— Watch this short film about overcoming adversity and embracing who people are, even if that means they are different!
Activity #3: Growth Mindset– Two monsters, Mojo & Katie, explore the different aspects of growth mindset!
Want to show us your castle building, Minute to Win It challenges, or finger knit hats? 
Post on social using the hashtag #bgcneoCyberClub!