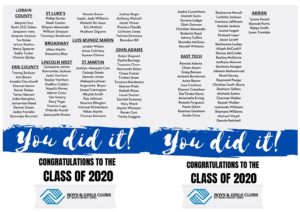 Welcome to the Cyber Club!
Follow along in order or mix it up!
Welcome
Fun Fact of the Day

 The moon is very hot (224 degrees Fahrenheit, average) during the day but very cold (-243 degrees average) at night. 

Only half of the dolphin's brain goes to sleep when asleep and the other half stays awake.

The nose can detect a trillion smells! 
Class of 2020
Fitness
Arts
Cadets
Games Room
Activity 1: War Card Game—Learn how to play the card game War.
Activity #2: Monster Dice Drawing
Activity #3: Virtual Field Trip— Club members will go on a virtual field trip to the place of their choice.
Education
Activity #1: Brain blast! Today I have some brain teasers for you guys to try to solve! Let's see who is up for the challenge.

What two things can you never eat for breakfast?
The more you take, the more you leave behind. What are they?
What is the end of everything?

Activity #2: Cause & Effect–In today's video, I will be talking about what cause & effect is, it's importance in our everyday lives, and some examples of some cause and effect relationships!

Cause and effect examples:

Cause- Fred slipped on a banana Effect- He fell on the ground.

Cause- Tiffany studied really hard. Effect- She passed the test with an A.

Cause- Ryan saved all his allowance money. Effect- He had enough money to buy a bike.

Activity #3: Part 1 of 'Alexander and the Terrible, Horrible, No Good, Very Bad Day' by Judith Viorst
Activity of the Day: Act it out! Cause and effect edition- Have your family and friends join you in today's activity! One person will act out a cause (cannot use words!) and another will act out the effect. Everyone else has to try and guess what both the cause and effect they are acting out are. You can also change it up and have someone act out the cause and whoever guesses the cause correctly will get up and create and act out an effect for it!
Brain Teaser Answers

Lunch and dinner!
Footsteps
The letter "G"
Teens
Activity #1: Financial Literacy Tip of the Week

Financial Literacy Tip of the Week Video— Beyond their Super Bowl rings and Pro Bowl selections, Martellus and Michael Bennett are winning off the field in finance through their passions transformed into businesses. The football brothers sit down for an exclusive interview with Maverick Carter on this episode of Kneading Dough.

Activity #2:

 

Entrepreneur Spotlight -Become a Boss

Entrepreneur Spotlight Video— 'Black-ish' star Marsai Martin became the youngest executive producer in history with her film 'Little.' Marsai talks about what inspired her to make 'Little' and having creative freedom. She is a great example of following your dreams and putting them into action.

Activity #3: Minute to Win It – Game of the Week

Instructions— Check out these super creative "Minute to Win It" games and see if you have what it takes to beat these challenges.

Activity #4: Brain Teaser – Trivia Challenge

Brain Teaser— Put your mind to the test and see how many riddles and brain teasers you can solve during this week's challenge.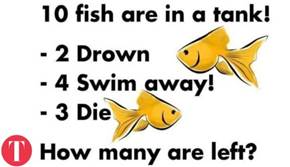 Character & Citizenship
Want to show us your monster dice drawing, Minute to Win It challenges, or brain teaser answers? 
Post on social using the hashtag #bgcneoCyberClub!