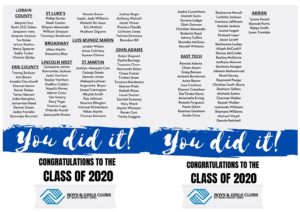 Welcome to the Cyber Club!
Follow along in order or mix it up!
Welcome
Class of 2020
Fitness
Arts
Cadets
Using your imagination and the help of Kids Hub try drawing your very own SUPER creative car or house.
Super easy to make and perfect for on the go snacks!  Check out this healthy recipe you can make for the family.  Ask an adult to purchase and help you make this recipe.
Education
Activity #1: Seismologists: The study of earthquakes— Join Science Max as he explains the cool science of earthquakes!
Activity #2: Creating Earthquake Proof Structures— Now that we've learn a bit more about earthquakes, let's get hands on and build our own earthquake proof structures.

Further Exploration: What is the name of the scale used to measure the size of an earthquake? Post answers using the hashtag: #bgcneocyberclub

Activity #3: Magical Home Experiments— Check out these awesome experiments. Try some of them with your parent!
Teens
Activity #1: Throwback Thursday Picture: Can you guess who this is??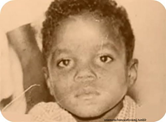 Check out this throwback picture Michael Jackson

Activity #2: Life Hacks
Activity #3: Safety Tip of the Week: Protect your homes from burglars
Activity #4: Taste of Thursday Cooking Segment
Activity #5: Throwback Thursday Video: Rotary Phones
Character and Citizenship
Activity #1: Lecrae 'I'll Find You' ft. Tori Kelly— Just fight a little longer my friend, it's all worth it in the end but when you got no one to turn to, just hold on, I'll find you. Life is tough, extremely tough, keep fighting help is on the way.
Activity #2: How To Be Resilient— This video shows that part of resiliency is taking care of ourselves more than we take care of others sometimes! How do you take care of yourself?
Activity #3: Perseverance— In this video, Mojo and Katie discuss perseverance and how you can push through difficult times to achieve great things!
Want to show us your Taste of Thursday treat, earthquake answers, or creative car or house? 
Post on social using the hashtag #bgcneoCyberClub!