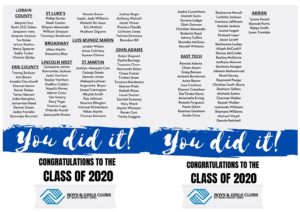 Welcome to the Cyber Club!
Follow along in order or mix it up!
Welcome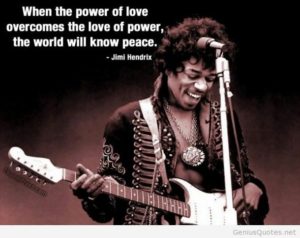 Word of the Week: Cycle– A complete set of events that repeats.
Class of 2020
Fitness
Arts
Cadets
Activity #1: 'If I built a house'— Listen to this fun story focusing on rhyming words, organization, and building a house. 
Activity #2: Lego's are Loads of Fun— Check out our video below on using your imagination to build whatever you like. 
Activity #3: Hangman Activity— This activity help students conceptualize making words by playing hangman.
Education
Intro— Welcome to Morgana Bluffs Nature Preserve & Learning Center! Check out what our classroom will explore this week!
Activity #1: Go Wild Adventure Club— Extend your adventure by exploring some stages of a frog's life cycle. Let's Explore Morgana Bluffs Nature Preserve to find some tadpoles!
Activity #2: Life Cycle: Tadpole to Frog Transformation— Watch as we see our word of the week, CYCLE, in action by exploring the beginning to end of a frog's life cycle!
Activity #3: What is a Life Cycle? Life Cycle Movie— What is a life cycle and are they all the same? Watch this video to learn more!
Teens
Character & Citizenship
Activity #1: How to Talk to Kids About Race— Race is one of those touchy subjects that you don't want to get into because you're afraid you might mess up. But the fact is that as early as three years old children are classifying people based off of appearances and so the worst conversation that adults can have with kids about race is having no conversation at all.
Activity #2: The Black-Eyed Peas: Where Is The Love?  Over a decade later from this song being released in 2009 and we are still questioning in 2020, where is the love? How does a cruel world even begin to make progress? It starts and ends with love.
Activity #3: Respect Worksheet— We all long for true respect. Respect from others truly helps us value and respect ourselves as well. Let's define respect, what it is, how we give it and how we get it.
Activity #4: Teaching Tolerance: Fair or Unfair— Read each scenario given and discuss whether the situation is fair or unfair. Allow each member of the group to discuss how they feel. This activity will allow you to see what others point of view is and how you may agree or disagree with each other.
Activity #5: Diversity & Relationship Word Search— Find all 50 search words. Search alone or with a partner. Afterward you can discuss what each word means to you. Time yourself and see how long it takes you to complete
Want to show us your Lego creations, box braids, word search? 
Post on social using the hashtag #bgcneoCyberClub!