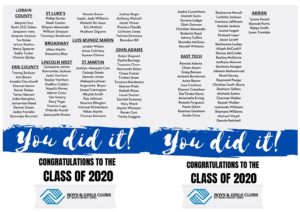 Welcome to the Cyber Club!
Follow along in order or mix it up!
Welcome
Class of 2020
Fitness
Arts
Cadets
Today in both work out videos we will focus on Arms/Legs and lower body as our physical fitness session.
Education
Teens
Activity #1: TGIF Journal: Summary of Your Week

Instructions– Take time to write down five separate paragraphs/entries detailing how each day of your week went. This is a great way to reflect on things before you start your weekend.

Activity #2: SMART Girls
Activity #3: Friday Footwork

Friday Footwork Video— Check out the DOPE group as they dance their hearts out to 'I'll Be Missing', If you have moves like these, post it on #bgcneoCyberClub.
Character & Citizenship
Want to show us your wind spinners,counting skills, or Friday Footwork ?
Post on social using the hashtag #bgcneoCyberClub!