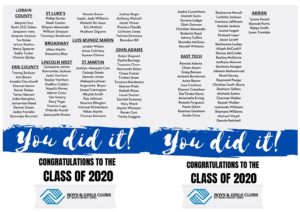 Welcome to the Cyber Club!
Follow along in order or mix it up!
Welcome
Quote of the Day: "It's okay to be scared, just don't let it stop you." Unknown
Class of 2020
Fitness
Arts
Cadets
Education
Have you ever been scared?  Well, today we are going to talk about overcoming fear and teach you how to overcome fear with a calming breathing technique.  Have fun exploring Cyber Club today!
Activity #1: Story Time: ' Scaredy Squirrel' by Melanie Watt
Activity #2: Reflection Questions

What did we learn about being scared? How did Scaredy Squirrel feel at the end of the story compared to the beginning of the story?
Think of a time you were scared. What were you scared of?
Next time you are scared, what are some steps you can take to help you stay calm and overcome your fear?

Activity #3: Mindful Breathing— What simple thing can we do if we feel scared? Try Mindful Breathing
Teens
Activity #1: Life Hacks

Life Hacks— Check out this quick tutorial on how to make your own graphic t-shirts with computer printed photos.

Activity #2: SMART Leaders
Activity #3: How to Prevent House Fires
Activity #4: Taste of Thursday Cooking Segment

Cooking Segment— Check out these 7 simple recipes to make in just 5 minutes.

Activity #5: Throwback Thursday! Check out this throwback picture of Mrs. Taylaura, she works at the St. Martin de 

Porres

Club in Cleveland.
Activity #6: Throwback Thursday Video-  Rock'em Sock'em Robots

Throwback Thursday Video: This week we're paying our respects to a classic game "Rock'em Sock'em Robots". This debut in 1964 and was the first 2 play action toy game.

Activity #7: Throwback Thursday Picture: Check out this throwback picture of former president Barack Obama.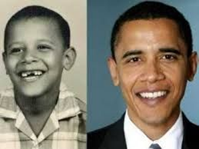 Character & Citizenship
Want to show us your Taste of Thursday Treat, plant picture, or your chorus of 'I Wish'? 
Post on social using the hashtag #bgcneoCyberClub!