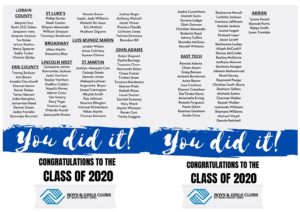 Welcome to the Cyber Club!
Follow along in order or mix it up!
Welcome
Class of 2020
Fitness
Arts
Cadets
Games Room
Activity #1: Cotton Ball Challenge

Instructions— For this game you will need a blind fold, cotton balls, a large bowl, and a spoon. The object of the game is to get as many cotton balls into the bowl as you can. 

Activity #2: Hopscotch
Activity #3: Virtual Field Trip— Club members will go on a virtual field trip to the place of their choice.
Education
Knowledge Hour: Take this time to engage in today's session of Knowledge Hour!
We will be having fun in Morgana Bluffs today!
Teens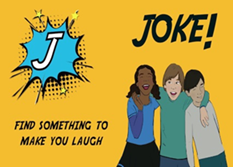 Character & Citizenship
Activity #1: Make an Impact: Inspirational Video— How are you impacting others? Love, encourage, inspire and motivate. What matters most is not success and accomplishments but our love and care for one another. 
Activity #2: 7 Signs You Have a STRONG Mind
Activity #3: For King & Country- 'Joy'— Listen to this song to motivate you! Choose Joy over everything!
Activity #4: What brings you joy?— What brings meaning and joy in your life? Take some time to reflect on those things and focus on the positive. Life can be so negative so try this exercise out and write down as many things as you can that bring you joy. PDF worksheet included.
Want to show us your pencil drawing techniques, dandelion drawing, or rubber band car? 
Post on social using the hashtag #bgcneoCyberClub!