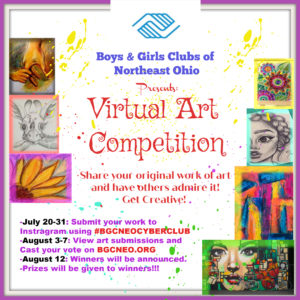 Welcome to the Cyber Club!
Follow along in order or mix it up!
Welcome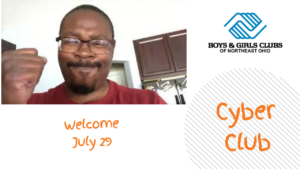 Fitness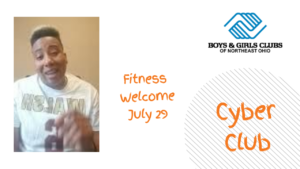 Arts
Activity #3– Decorate a Dollar Tree candle holder with tissue paper that you draw a cityscape on.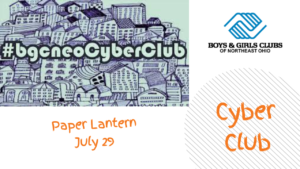 Cadets
Education
Activity #1: Cool Science: Balloon Pop!— Use an orange peel to pop a balloon!   
Activity #2: Wonder Wednesdays: Science Questions– Have you ever wondered how and why certain things happen?  Here are some interesting answers to some of your questions!
Activity #3: Wildlife Wednesday: Butterflies— Do you think you know everything about butterflies?  Think again! Watch this video to find out how butterflies taste food! Hint, it's not with a tongue! 
Teens
Activity #1: Check out these easy simple stretches and workout with Mr. Delk.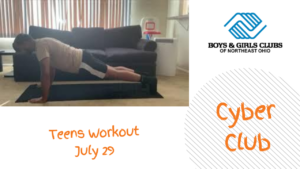 Activity #2: Check out a few teens, making up raps on the spot while incorporating words given to them.  
Character and Citizenship
Activity #1: The Duck Who Didn't Want to Share— Sometimes we think it's okay to keep everything to ourselves but being selfish is often worse than sharing.
Activity #2: Sharing Song—

Sometimes we don't want to share our personal belongings

 because we are nervous our friends will break them but sharing makes everyone happy! 
Want to show us your name paper lantern, word flow skills, or say "hey" to your friends at the Club? 
Post on social using the hashtag #bgcneoCyberClub!