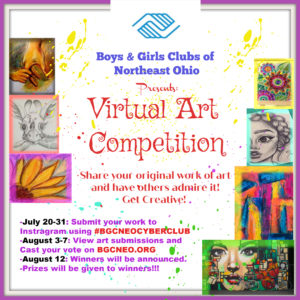 Welcome to the Cyber Club!
Follow along in order or mix it up!
Welcome
Fitness
Daily Fitness Challenge #1: Sock Balance–  For today's activity all you will need is a small ball or socks and a partner. This activity is a good catching game to work on your hand-eye coordination skills while working on balancing.
Daily Fitness Challenge #2: Chair Workout– Today we have a set of different workouts that can all be done in a chair. That's right, all you will need for this activity is a chair. Have fun!
Arts
Cadets
Activity #1: Story Time: 'Enemy Pie'— This story deals with how to appropriately handle bullies or people who aren't displaying kind behaviors. The next story 'Be Kind' similarly deals with how to be kind and what kindness looks like.  Both are very practical stories on teaching young Cadets how to display kindness and socially appropriate behaviors in 2020. 
Activity #2: Basketball Challenge
Activity #3: Net Ball Challenge
Education
Teens
Character and Citizenship
Want to show us your potato prints, chair workouts, or say "hey" to your friends at the Club? 
Post on social using the hashtag #bgcneoCyberClub!