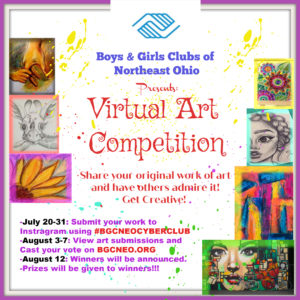 Welcome to the Cyber Club!
Follow along in order or mix it up!
Welcome
Riddle: What goes up but never comes back down?

Answer to last Friday's riddle: The word 'wrong'
Fitness
Arts
Cadets
Activity #1: Frozen Yogurt Pops—  Frozen Yogurt Pops are a healthy, kid friendly snack that the whole family can enjoy!  This healthy snack only requires 4 ingredients and is sure to keep you cool and guilt free on these hot summer days.
Activity #2: Drawing Challenge— Let's draw a person today!  Check out the link below and see if you can follow along in drawing a boy or girl.
Education
Activity #1: Let's Get Hands On With Science: Things You Want to Know!— Discover some interesting things about a favorite cold treat, ice cream!
Activity #2: Ice Cream In A Bag!— Let's check out the magic of making ice cream in a bag! 
Activity #3: Little Entrepreneur— Try your hand at entrepreneurship, run your own ice cream stand!
Activity #4: Share your favorite Ice cream flavors! If you could create any combination of ice cream flavors what would you choose? Share using our hashtag #bgcneocyberclub
Teens
Activity #1: Throwback Thursday Picture: The first Sonic game, released in 1991 for the Sega Genesis, was developed after Sega requested a mascot character to compete with Nintendo's mascot, Mario.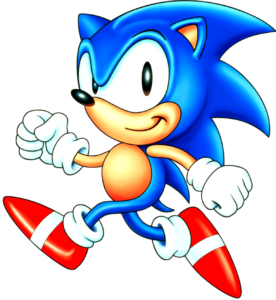 Character and Citizenship
Want to show us your riddle answer, ice cream favorites, or say "hey" to your friends at the Club? 
Post on social using the hashtag #bgcneoCyberClub!