Welcome to the Cyber Club!
Follow along in order or mix it up!
Welcome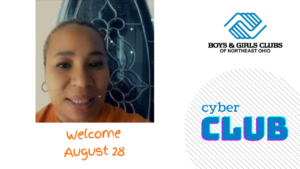 Fitness
Arts
Activity #2: Cooking Donuts– Have some fun and make your own homemade donut.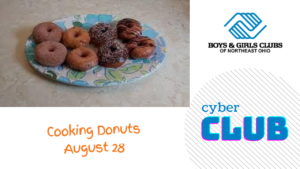 Activity #3: Fashion Day with Crystal– Learn how to make your jeans look good again. 
Education
Activity #1: Safe & Fun At The Club!
Character & Citizenship
Activity #1: What does Character & Leadership loo

k like through the lens of our teens?
Want to show us your homemade donuts, basketball drills, or say "hey" to your friends at the Club?
Post on social using the hashtag #bgcneoCyberClub!