Welcome to the Cyber Club!
Follow along in order or mix it up!
Welcome
Welcome to the Cyber Club!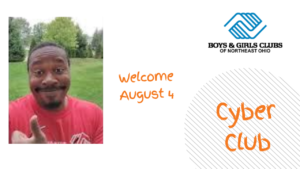 Fitness
Intro and Daily Fitness Challenge #1–Ms. Aretha shows how to make cheesecake bites with her grand kids!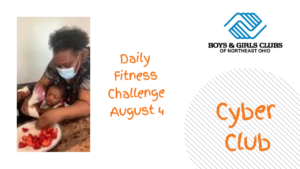 Arts
Activity #3: Geometric Cardboard Sculpture: Create a sculpture using cardboard cutout in shapes only.
Education
Virtual Field Trip Pt 2

Activity #1: Pt. 2 Movie Trailer– Check out Pt. 2 of our Virtual Field Trip to the Children's Museum!   
Activity #2: The Wonder Lab– Check out the wonder lab where children can explore tons of water!  
Activity #3: Let's Explore– Check out some other attractions such as the pretend theater, make believe car shop and exploration through lights!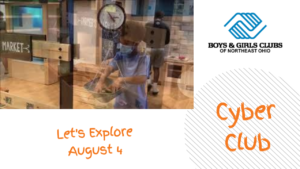 Character & Citizenship
Activity #1: Tik Tok: Hit That Rolly Challenge
Activity #2: Tik Tok: Cotton Ball Game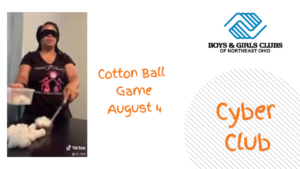 Want to show us your cheesecake bites,Henri Matisse collage, or Tik Tok challenge? 
Post on social using the hashtag #bgcneoCyberClub!