Welcome to the Cyber Club!
Fitness
Daily Fitness Challenge #2– Learn to play two different games with your family!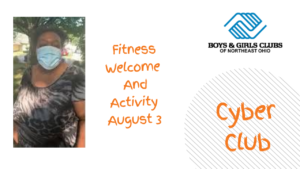 Arts
Activity #1: Embossed Foil Pan Lid — Create a colorful artwork when drawing and coloring on a foil pan lid. 
Activity #2: Disposable Foil Pan Sculpture: For Teens– Create a sculpture with foil pan and some creativity.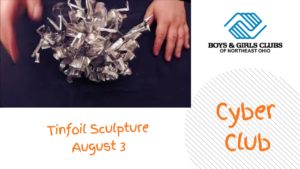 Education
Activity #1: Field Trip Movie Trailer–  Check out the Introduction Trailer for a virtual field trip experience at the Children's Museum! 
Activity #2: Games At The Children's Museum?— Engage in a checkers game with our members! Which move would you make? This room has three game tables one with checkers, jenga and dice.  These stimulating games are a well needed break from technology and offer our youth an opportunity to engage and communicate with others, as well as build their problem solving and critical thinking skills. 
Activity #3: An Exploration– Check out our exploration in the game room at the children's museum! We build dice and explore creativity and architectural skills by building something creative!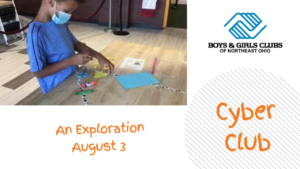 Character and Citizenship
Activity #1: Motivational Quote
Want to show us your foil pan sculptures, checkers games, or share your life hack? 
Post on social using the hashtag #bgcneoCyberClub!