Welcome to the Cyber Club!
Follow along in order or mix it up!
Welcome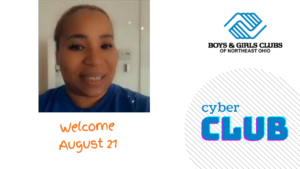 Fitness
Activity #1: Ms. Kapree Makes A Healthy Smoothie
Arts
Activity #3: String Art– Create a unique art piece using strings.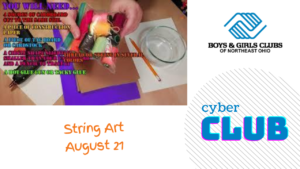 Education
Math Mania

Activity #1: Fractions— Let's learn the basics, Fractions 101 
Character & Citizenship
Activity #1: Music Matters– Take a peek into the life of one of the Boys & Girls Clubs brightest teen stars!  Listen as he plays!  Watch as he teaches!  Hear as he tells his story of how the Notes for Notes Studio has impacted his life at the Boys & Girls Club.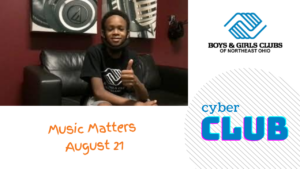 Want to show us your sewing practice, water math, smelly game skills, or say "hey" to your friends at the Club?
Post on social using the hashtag #bgcneoCyberClub!