Welcome to the Cyber Club!
Follow along in order or mix it up!
Welcome
Fun Activity of the Day: Word Scramble
Summer is mosquito season: It's the insect's peak because warm temperatures make them go through their life cycle faster. More mosquitoes are laying eggs and more eggs are hatching around this time. Incidentally, did you know that there are more than 3500 species of mosquitoes worldwide? Only a handful of places, like Antarctica and Iceland, have little to no traces of mosquitoes. 
Fitness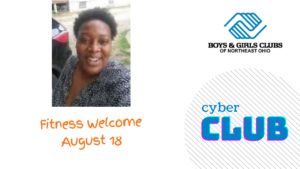 Arts
Activity #3: Fish Paper Craft– Create a 3D picture of a fish under the sea using paper.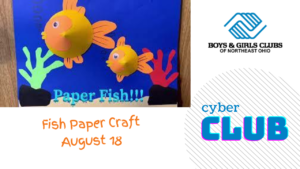 Activity #4: Cactus Craft– Create a 3D picture of a cactus using paper.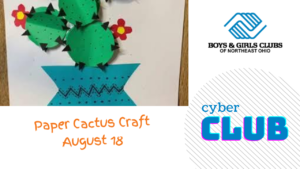 Education
Character & Citizenship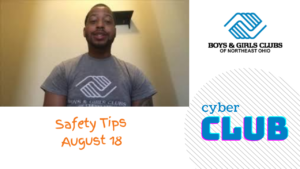 Activity #2: TikTok Tuesday Dance
Activity #3: Tik Tok Tuesday Game: Toilet Paper Race
Want to show us your cactus craft, healthy summer treats,or Tik Tok challenge? 
Post on social using the hashtag #bgcneoCyberClub!