Welcome to the Cyber Club!
Follow along in order or mix it up!
Welcome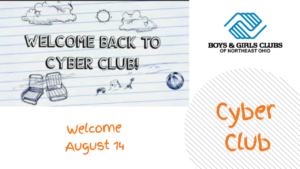 Fitness
Intro and Daily Fitness Challenge– Learn about the importance of water and how  to figure out how much water you should drink in a day.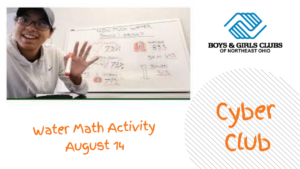 Arts
Activity #2: Sewing Practice: Heart on Paper– Practice your sewing stitches with this fun project.
Activity #3: Bad Hair Day Zen— Create a crazy hairstyle for yourself or someone else using different design and patterns.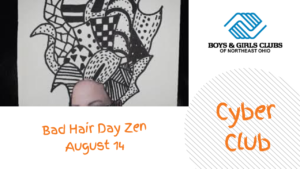 Education
Character & Citizenship
Want to show us your sewing practice, water math, smelly game skills, or say "hey" to your friends at the Club?
Post on social using the hashtag #bgcneoCyberClub!