Welcome to the Cyber Club!
Follow along in order or mix it up!
Welcome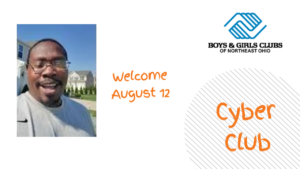 Congrats Virtual Art Contest Winners
Fitness
Daily Fitness Challenge #1: Intro and Exercise Tutorials
Arts
Activity #2: Matchstick Star– Make a star out of matchsticks that were in the craft set.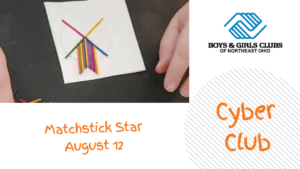 Activity #3: 3D Construction Paper Hearts– Make some 3D hearts out of construction paper and popsicle sticks. 
Education
Web Game Wednesday

Activity 1: Cupcake Monster— You can eat every cupcake in sight. Just make sure to eat them in the right order!

Activity #2: Push Your Luck— Step up and spin the wheel! 

Activity #3: Gravity Control— Fly through deep space by flipping gravity! 
Character and Citizenship
Activity #1: Conversation Corner: Conversation with a Police Officer!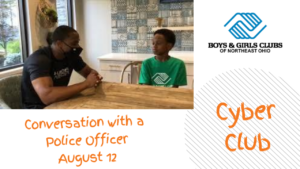 Want to show us your basketball skills, matchstick star, or say "hey" to your friends at the Club? 
Post on social using the hashtag #bgcneoCyberClub!