Welcome to the Cyber Club!
Follow along in order or mix it up!
Welcome
Fun Fitness Facts

 Music improves workout performances

 Listening to music while exercising can improve work out performance by 15%.

Exercising regularly helps boost your immune system.  This means you'll get sick less often than people who don't exercise.
Fitness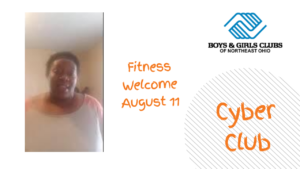 Arts
Activity #3: Parrot Pointillism– Create a parrot painting with only dots.
Activity #4: Graffiti Art Name– Create your name with graffiti fonts and unique designs.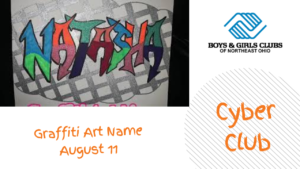 Education
Kids, COVID-19 & The Quaratine Day #2
Activity #2: Kids, Covid-19 & The Quarantine– Learn 4 easy steps to help you feel a little better about Covid-19 & the quarantine. 
Character & Citizenship
Activity #1: Intro and Tik Tok Dance
Activity #2: Balloon Stack Game
Want to show us your parrot pointillism, healthy recipes,or Tik Tok challenge? 
Post on social using the hashtag #bgcneoCyberClub!