Celeste Ribbins named director of equity at Boys & Girls Clubs of Northeast Ohio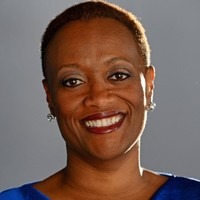 Boys & Girls Clubs of Northeast Ohio has appointed experienced diversity professional Celeste Glasgow Ribbins to the newly created position of Director of Equity, Inclusion & Experience.
Ribbins joins BGCNEO, the nonprofit organization formed by the 2019 merger of Clubs in Cuyahoga, Summit, Lorain and Erie counties, after serving as Director for Administration, Division of Diversity, Inclusion & University Engagement at Cleveland State University. Before that, she was the Director of Operations for the NEOMED-CSU Partnership for Urban Health.
"This is a pivotal time to be focused on equity and inclusion," Ribbins said. "There is a lot of unrest in our world and in our organizations locally and nationally. I am excited to work with BGCNEO toward a workforce that reflects the youth and communities we serve, policies and systems that support our workforce, and a culture in which we can all be our best selves and thrive."
BGCNEO CEO Jeff Scott said Ribbins' expertise will help the organization, which has about 200 full- and part-time employees, deepen its efforts to achieve equity and make them more strategic.
"We have an opportunity to completely redefine how our organization and board operates and serves our communities, and Celeste's work will be the most important part of that," Scott said. "We want to be a premier workplace for our staff and a safe, welcoming space for our youth. We cannot do that without evaluating our policies and systems through an equity and inclusion lens."
Ribbins holds a bachelor's degree from the University of Rochester and master's degree and certification in diversity management from CSU. Before her tenure at CSU, she held an executive position at Planned Parenthood of Greater Ohio and worked in strategy for the Federal Reserve Bank of Cleveland. She also worked for the city of Cleveland for more than six years, including a three-year stint as special assistant to Mayor Jane Campbell.
Ribbins worked as a freelance writer, crafting marketing copy, executive correspondence, and speeches, and has coached and consulted with teams around issues of diversity, performance, and teambuilding. Ribbins serves on the Mission Committee at Saint Martin de Porres High School, which her daughter attends, and has been nominated for a board seat at Towards Employment.
She is married to Mark Ribbins, pastor of the Avon Avenue Baptist Church in Cleveland's Union-Miles neighborhood and the former midday voice on smooth jazz radio station The Wave (107.3 FM). They have a teenage daughter and live in Cleveland's North Collinwood neighborhood.
Boys & Girls Clubs provide safe, fun places for kids ages 6-18 to go after school, with an emphasis on academic success, healthy lifestyles and character development. BGCNEO was formed by the 2019 merger of Clubs in Erie County, Cleveland, Lorain County and Akron.