Alexander appointed to Board of Directors for Boys & Girls Clubs of Northeast Ohio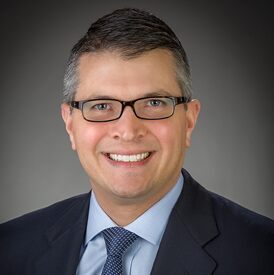 Victor Alexander, Executive Vice President and Head of Consumer Banking at KeyCorp, has been appointed to the Board of Directors of Boys & Girls Clubs of Northeast Ohio, the organization formed in 2019 by the merger of Clubs in Cleveland, Akron, Sandusky and Lorain County.
Alexander, who holds a bachelor's degree from John Carroll University and an MBA from Harvard Business School, is also a member of KeyCorp's Executive Council and Executive Leadership Team.
He said he is honored to join the BGCNEO board.
"I look forward to helping the youth of Northeast Ohio through the work of this outstanding organization," Alexander said. "I am pleased to be joining the great team that is carrying out this mission."
Alexander has been with Key throughout his entire career, most recently as Head of Home Lending, where he was responsible for developing and executing strategies for growing Key's $18 billion residential real estate loan portfolio – achieving record residential mortgage results for Key.
From 2017 through 2018, he served as KeyCorp's Corporate Treasurer, with responsibility for managing Key's capital, liquidity, funding, interest rate risk and overall balance sheet management strategies.
Previously, Alexander led Key's Corporate Strategy team, which oversees Key's corporate strategy, mergers and acquisitions, and strategic investments. Under his leadership, the Corporate Strategy team was at the center of Key's 2016 acquisition of First Niagara Financial Group, a $40B regional bank, that was the largest acquisition in Key's 200-year history.
In addition to his new role with BGCNEO, Alexander serves on the Board of Directors at John Carroll University.
He and his wife Abby reside in Richfield with their three children.
BGCNEO provides safe, fun places for children ages 6-18 to go after school and for educational help. During the pandemic, the organization opened 16 ClubSmart Learning Centers, places where kids in virtual education environments can get in-person and tech help with schoolwork.