Skolnik is named regional director for Boys & Girls Clubs of Northeast Ohio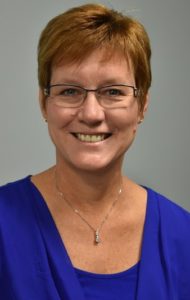 As part of a reorganization at the newly formed Boys & Girls Clubs of Northeast Ohio, Amy Skolnik has been named BGCNEO's Erie County regional director, a role focused on building relationships.
BGCNEO President and CEO Jeff Scott said Skolnik, a former elementary school teacher who was Boys & Girls Club of Erie County's executive director, will be positioned to deepen ties with the local corporate and philanthropic communities by having less responsibility for day-to-day operations.
Skolnik joined BGCNEO last fall, replacing Lisa Dudukovich as head of the Sandusky Club.
"Amy has shown such dedication to our kids and our community," Scott said. "During the pandemic, she spent virtually every lunch hour handing out thousands of meals to families. At the same time, she was able to maintain a connection with our kids while helping the community."
In addition to being a cog in the meal program, Skolnik helped open the new 21st Century Community Learning Center in Ontario Village at Adams and launched an interior renovation at the Teen Center. The renovation is ongoing, and the building should be reopened for use in August.
Following a 15-year career as an elementary school teacher, Skolnik served as development director for Stein Hospice for seven years before becoming executive director of United Way of Erie County. She holds a bachelor's degree in education from Ohio Northern University and a master's degree in education from Bowling· Green State University.
Skolnik's community involvement has included being vice president of the Rotary Club of Sandusky, a board member for Leadership Erie County and a board member for the Ottawa County Board of Developmental Disabilities.
Skolnik, her husband Skip and daughters Abbey and Libby live in Lakeside. In her spare time, she enjoys traveling, reading, spending time with her family and boating.
Boys & Girls Clubs provide safe, fun places for kids ages 6-18 after school with an emphasis on academic success, healthy lifestyles and character development. Prior to a temporary shutdown due to the coronavirus pandemic, BGCNEO was operating 39 locations in five counties. Nine Clubs reopened June 15.