Smith named to top executive position at Boys & Girls Clubs of Northeast Ohio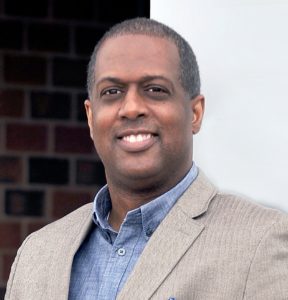 Allen Smith, who has been a youth development professional in Toledo and Cleveland over the past 28 years, has been named chief programs officer for Boys & Girls Clubs of Northeast Ohio.
Smith served in the same capacity for Boys & Girls Clubs of Cleveland, which in 2019 joined forces with Clubs in Lorain County, Akron and Erie County in the largest merger of its type in U.S. history. He will lead all afterschool programming at the Clubs, which serve about 2,000 kids a day.
Smith will also be responsible for virtual programming, site management and safety, food service, transportation, facilities and equipment.
BGCNEO President and CEO Jeff Scott said Smith is the right person for the job.
"Allen is not only passionate about our work, he is an experienced executive with deep programming and site management experience with Boys & Girls Clubs," Scott said. "During this time of transition, Allen has shown great leadership in pulling together teammates across all four regions to launch Cyber Club, our virtual program, build scenarios for re-open plans and generally provide leadership and guidance to each region. He demonstrates a high level of emotional intelligence and has the trust required to centralize and manage our programs and operations."
Smith held executive-level positions at Boys & Girls Clubs of Toledo before coming to Cleveland in 2008.
He is a native of Toledo and attended Thomas A. DeVilbiss High School before heading to Bowling Green State University on an athletic scholarship. He holds a bachelor's degree in interpersonal communications from BGSU and a master's degree in theological studies from Liberty University.
Smith is currently pursuing a doctorate at Liberty.
Smith has one married daughter and two grandchildren. He has been married for almost 17 years to Vontyna Smith, who works for CHAMPS Oncology, a business affiliate of The Center for Health Affairs, in Cleveland. There, she serves as Director of Client Operations. She holds a master's degree in Public Administration from the University of Toledo and has completed all coursework except her dissertation, which she expects to complete in 2020, in order to earn a doctorate from Walden University in Health Care Administration.
The Smiths live in Avon.
Boys & Girls Clubs provide safe, fun places for kids ages 6-18 after school with an emphasis on academic success, healthy lifestyles and character development. Prior to a temporary shutdown due to the coronavirus pandemic, BGCNEO was operating at 39 locations in five counties.