Scott named first president and CEO of Boys & Girls Clubs of Northeast Ohio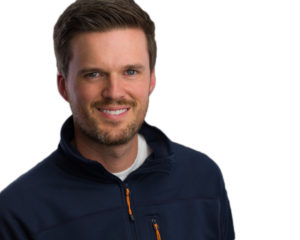 Jeff Scott, a Parma native who went from working various jobs in his family's construction business to holding key leadership roles in the banking, technology and manufacturing industries, is the first president and chief executive officer of Boys & Girls Clubs of Northeast Ohio.
Local and national Boys & Girls Clubs officials praised the hiring.
"I am confident that Jeff is the right leader to help our organization not only weather this current storm but help us reach our lofty goals," said BGCNEO Board Chair Rich Desich "As a combined organization and team, we will be singularly focused on having the greatest and most positive impact to the children we serve."
Jim Clark, president and CEO of Boys & Girls Clubs of America, said, "On behalf of all of us at BGCA, I am very happy to welcome Jeff Scott as the new CEO for the Boys & Girls Clubs of Northeast Ohio.  As the communities of Northeast Ohio navigate the recovery of this unprecedented time, I am confident that Jeff is the right leader for the Boys & Girls Clubs of Northeast Ohio. I look forward to the many ways that his talent, experience, and passion for serving youth will create lasting impact for the kids who need us most."
Scott, a former vice president of strategy at KeyBank in Cleveland and most recently the general manager for Austin, Texas-based Q2 Marketplace, was chosen to lead BGCNEO, which was formed in July 2019 by the merger of Clubs in Cleveland, Akron, Lorain County and Sandusky.
The hiring was announced today by the BGCNEO board of directors.
Scott, who was a Boys & Girls Club mentor for nearly four years while attending Huntington (Ind.) University, takes over a nonprofit with 39 locations and about 8,600 members in five counties. The sites have been closed since March 13 because of the pandemic; with no certain date for reopening the Clubs, the organization is now offering virtual programming for kids.
Scott, who lives in Brecksville, said he is grateful for the opportunity.
"Given the current state of the world and the difficult circumstances many of our communities and families are facing, it is humbling and an honor to join a great team committed to helping our youth succeed," Scott said. "Our mission remains the same, but the stakes are even higher now. There is no more important work to be doing than this, and I'm confident in our collective ability to help our communities navigate this complex situation. Our newly combined entity only strengthens our ability to serve and make a difference."
Ron Soeder, who has been serving as BGCNEO's interim president and CEO while the organization conducted a nationwide search that led to Scott's hiring, will stay on to help with the transition.
Mark Bachmann, BGCNEO's board secretary, said Soeder's contributions have been huge.
"Ron has made an enormous impact on the lives of the kids of Cleveland," he said. "When he started 15 years ago we had five Clubs serving the Cleveland area. We are now 39 locations serving thousands of kids every day. It is a testament to his vision, drive, skill and love for our children. We stand on his shoulders as we move to the next chapter and are extremely grateful for this untiring efforts. The world could certainly use more Ron Soeders."
Local roots
Scott grew up in Parma and graduated from Normandy High School.
He first worked in his family's 116-year-old family construction business, M.L. Scott & Sons, where he learned the value of hard work and taking care of employees and customers. After graduating from college, he returned to Cleveland to work for KeyBank. His experience also includes leadership roles at Q2, technology startups and an aerospace manufacturing firm.
While pursuing his business career, Scott performed standup comedy for seven years.
"It was a wonderful experience that taught me the hard work that goes into public speaking," he said. "I ultimately found out that one must be funny to be successful."
Scott and his wife Jessica, a Concord Township native and Riverside High School graduate who works for KeyBank, have two sons, ages 3½ and 15 months. They enjoy spending time in the Cuyahoga Valley National Park and in the Cleveland Metroparks Brecksville Reservation.
Giving back
Scott's passion for helping kids goes back to his college days, where he volunteered at the local Boys & Girls Club and earned a reputation as "the worst air hockey player the kids had ever seen."
While in school, he also went on a number of mission trips to Central America to build houses and schools.
Scott and his wife are longtime supporters of sponsored children via the nonprofit Compassion International. They have sponsored two kids from Haiti from birth to teen years.
In addition, Scott served for two years on the board for Countryside Conservancy, which helps run the farms on the land of Cuyahoga Valley National Park. The conservancy also has a mission to bring healthy, locally grown food to areas of need in the community.
About the Search
Leslie Murray, board vice chair and search committee chair for BGCNEO, said Scott was chosen following a nationwide search.
"The search process was conducted over several months by the Boys & Girls Clubs of America's CEO Search Team along with executive search firm Egon Zehnder, in partnership with a search committee of dedicated board members," Murray said. She said the committee was tasked with "finding someone who could set a strategic vision, build effective relationships within the community, and provide organization leadership as we continue to merge the four organizations. We were very fortunate to have had a tough choice to make among our candidates, but we knew Jeff would be the right choice to lead our organization."
Murray said Club employees and community partners were engaged to provide input on what traits they find important in a CEO. She said applications were received from qualified candidates across the country, all of whom had direct ties to Northeast Ohio
About Boys & Girls Clubs of Northeast Ohio
Boys & Girls Clubs provide safe, fun places for kids ages 6-18 to go after school. The Clubsfocus on academic achievement, healthy lifestyles and character development. The Clubs' youth development professionals provide programming that includes arts, athletics and homework help.
The merger creating BGCNEO was the largest of its type in the country. In addition to the four Clubs, two Boys & Girls Clubs of Cleveland subsidiaries also joined BGCNEO and retained their current board structures. They are Cleveland Peacemakers Alliance, which works to stem violence in the city, and Open Tone Music, which provides music, art, dance and theater programming.